Midwest Leadership
---
C O V I D - 1 9 A L E R T !
In observation of Minnesota Governor Walz' Stay At Home Order, we will transition to a virtual work environment effective at the close of business March 27, 2020, through June 1, 2020. Consistent with our Business Continuity Plan, we are available and committed to serving the needs of our clients while working remotely.
We wish everyone peace and health in this unprecedented time.
---
For over 45 years our attorneys have guided clients to effective decisions in litigation, work injury and business matters. We develop effective relationships that facilitate your objectives and provide reliable advice you can count on. Employers, businesses and insurers rely on our proven leadership to protect their interests and produce results that achieve their goals.

Based in Minneapolis, our attorneys are licensed in the state and federal courts of Minnesota, Wisconsin, North Dakota, and Iowa, the South Dakota federal courts, and the Seventh, Eighth and Eleventh Federal Circuit Courts of Appeals. We have also appeared pro hac vice in other matters across the country.

Contact us today.
Relationships. Reliability. Results.®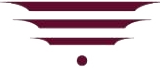 Practice Groups

Latest News