Midwest Leadership
For over 45 years our attorneys have guided clients to effective decisions in litigation, work injury and business matters. We develop effective relationships that facilitate your objectives and provide reliable advice you can count on. Employers, businesses and insurers rely on our proven leadership to protect their interests and produce results that achieve their goals.

Based in Minneapolis, our attorneys are licensed in the state and federal courts of Minnesota, Wisconsin, North Dakota, and Iowa, the South Dakota federal courts, and the Seventh, Eighth and Eleventh Federal Circuit Courts of Appeals. We have also appeared pro hac vice in other matters across the country.

Contact us today.
Relationships. Reliability. Results.®
---
C O V I D - 1 9 A L E R T !
In observation of Minnesota Governor Walz' Executive Orders and guidance from public health officials regarding efforts to safely perform Minnesota work activities, OLWK continues to operate in a virtual work environment. Although virtual, your contacts at OLWK remain available assist your legal needs.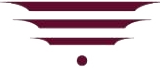 Practice Groups

Latest News