Attorney Hal Spott Joins OLWK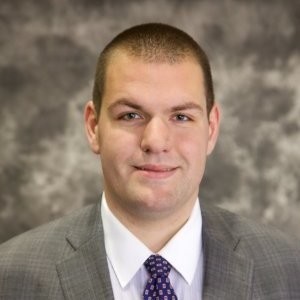 O'Meara, Leer, Wagner & Kohl, P. A. is pleased to announce that Hal J. Spott has joined its Liability practice group as an Associate Attorney.
Managing Shareholder Mike Skram expressed his delight with the new addition: "We are excited for Hal to join the OLWK family. He brings an energy and enthusiasm for the law that will only serve the benefit our clients in a positive manner."
Mr. Spott comes from a long line of attorneys, and is eager to contribute to the tradition of service and excellence at the firm.

Hal can be reached at 952-806-0449 or HJSpott@olwklaw.com.